Featured speakers

Respect and Responsibility
Promoting values in education
Featured speakers
Kate Brennan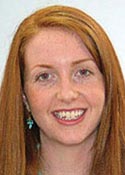 urges young people to work for justice. At 16, she addressed the National Youth Science Forum in Canberra on sustainable development, inter-generational justice, and bio-ethics. While studying, Kate was a volunteer paralegal at the Redfern Aboriginal Legal Service. An internship in Katherine, NT became a turning point in her life when she witnessed first hand the injustice known by so many Indigenous people. To help young people realise their strengths, she established a program to train Indigenous youth leaders as swimming coaches. Kate is the Assistant Director of The Oaktree Foundation which is Australia's first entirely youth run international aid and development organisation. She is in her final year of an Arts/Law degree and is a tutor at the University of Melbourne in Law and Politics. She is the NSW Young Australian of the Year 2006.
Listen to Kate's Forum Keynote address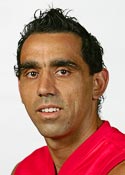 Adam Goodes
was named an AFL Rising Star in 1999 at the age of 19. In 2003 he was both a joint winner of the Brownlow Medal and Sydney Swan's best and fairest player. He was NAIDOC Sportsman of the Year in 2004. As a member of the National Indigenous Council, Adam advises the Government on issues affecting Aboriginal and Torres Strait Islander people. He is a positive role model for young people and a promoter of healthy lifestyle choices.
Listen to Adam's Q and A on respect and responsibility with Lex Marinos