Our Lady of Mercy College, Parramatta

Respect and Responsibility
Promoting values in education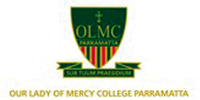 Our Lady of Mercy College, Parramatta
Paul Lentern, Director of Mission
Tel +61 2 9683 3300
Dimension: Curriculum
Values Integration Project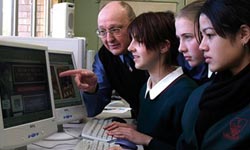 Building on the understanding that no learning is value neutral, Our Lady of Mercy College, Parramatta has developed an approach to integrating values across all key learning areas. This approach has involved identifying core values that are fundamental to the ethos of the College, mapping their relationship to work taught in all key learning areas and programming for a systematic engagement with these values across the curriculum.
Subject coordinators and classroom teachers are encouraged to find opportunities to engage with core values in their courses and classes without undermining the integrity of the subject or introducing artificial connections. In doing so, they enable students to experience a seamless encounter with important values in a consistent and developmental way throughout their time at the College.
The integration of values across the curriculum is documented in teaching programs and mapped across the different key learning areas and throughout Year groups. This documentation and mapping procedure allows the College administration to recognise strengths and weaknesses in an overall sense and to put in place strategies to enhance or address areas as required.
Staff are inducted into the processes used in values integration as part of the College's mandatory professional development modules.