Pymble Ladies' College, Pymble

Respect and Responsibility
Promoting values in education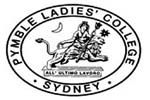 Pymble Ladies' College, Pymble
Dr. Julie Greenhalgh, Deputy Head
Tel +61 2 9855 7799
Dimensions: Cultural Awareness, Community Partnerships
Values in Action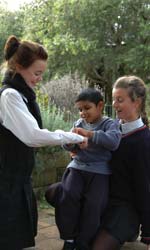 There are many opportunities at Pymble for the values of respect and responsibility to be put into practice outside the classroom for students from Kindergarten to Year 12.
Special mention must be made of the Croc Festivals which are held annually in Kempsey and Moree. The students in Year 11 work with the local children, many of whom are Indigenous, to promote music, dance and drama over the course of the week.
The overseas community tours - to places such as Peru, Thailand and Sri Lanka - allow the students to assist other children in need by mixing with the local community and building and repairing resources such as school buildings.
Other activities include our Preparatory School Support Program and the Duke of Edinburgh Program.
All these opportunities are designed to allow the students to gain respect for, and understanding of, other people and their cultures, and to exercise their responsibility as citizens in our local, national and global communities.