Results Analysis Package (RAP)
Results Analysis Package – HSC
Results Analysis Package – HSC Examinations, Preliminary and Stage 5 Grades
Using Data to Improve Student Performance
RAP enables teachers to compare their school's performance in a course to the performance of the whole state candidature on either a whole course mark or performance band basis, and on a question-by-question basis (called item analysis).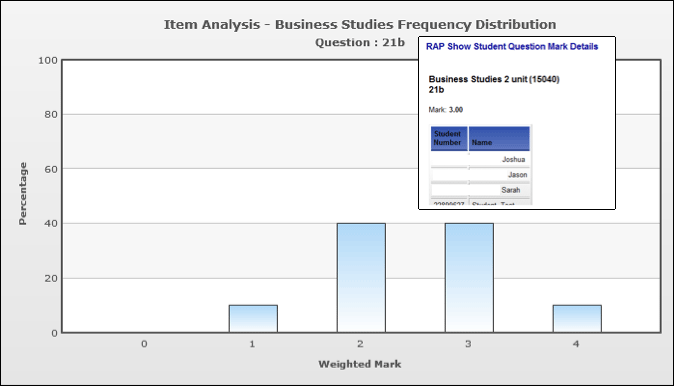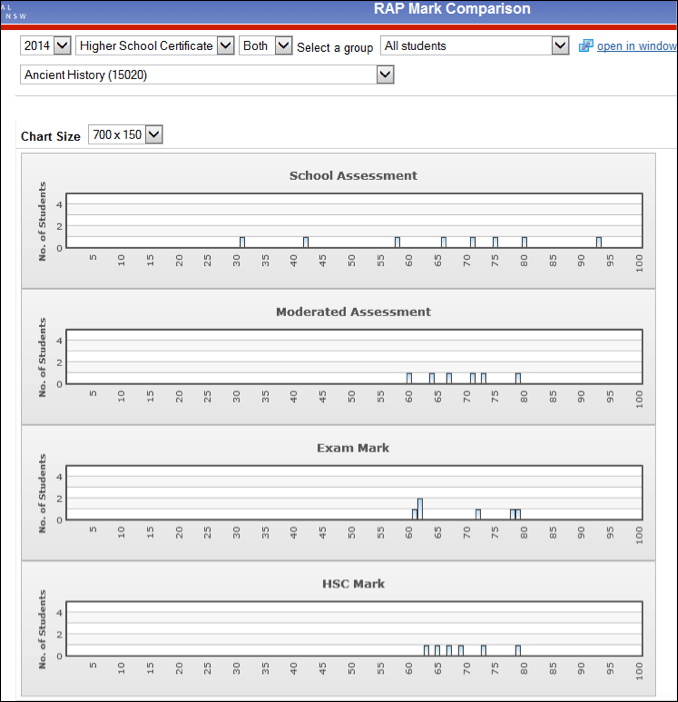 RAP Enhancements
An easy to read graphical display in the Examination Analysis function that compares the mean of the school group performance in the examination section/part/elective to the State mean.
An exportable function in the Course Band Report function that displays the number of students in each band in every course within the school. This function was prompted by requests from principals to assist with retrieving data for annual reports.
A 'Combining Questions to Improve Student Performance' training program has been added to the existing RAP training programs. This program provides step-by-step demonstration to show teachers how to group questions by concepts; examination sections e.g. core/options, written/practical.  It is located in the 'Memos and Documents' section in Schools Online.
A function that allows teachers to view the item analysis frequency distribution of marks of student responses for cohorts of three or more students.
The functionality for teachers in the Frequency Distribution view to click on a mark and see the student(s) who were awarded that mark.
The Principal's Result List, School Group Statistics and the Components Report are now available on RAP on the day of HSC results release. These reports will include interactive functions to enable the filtering of data for increased ease of use.  
The Mark Comparison feature that shows the School Assessment Marks, Moderated Assessment Marks, and Examination Marks has been improved to include HSC Marks for each course.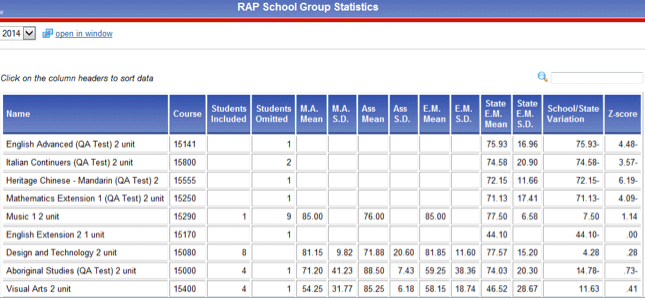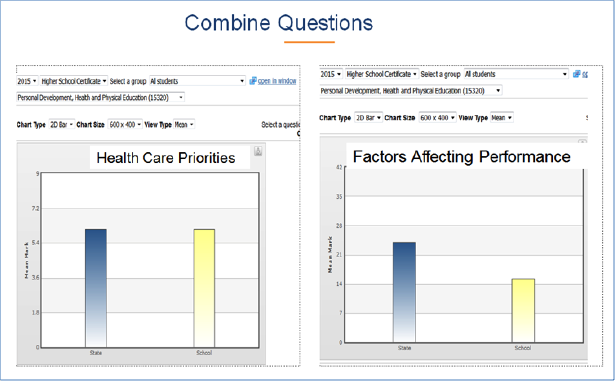 RAP includes Stage 5 and Preliminary Grade Analyses
The Grade Analysis feature allows schools to view their historical patterns of grades in different ways. Percentages of grades awarded for a particular course can be displayed in different graphical formats, and a variety of data sets can be displayed on the same graph.
The Grade History graphs enable schools to view their pattern of grades for each course over time.
Results Analysis Package Automatic Subscription
Schools presenting candidates for the HSC examinations will be invoiced automatically early in Term 4. The 2016 RAP subscription is $247; this gives schools access to all the new enhancements as well as data dating back to 2001.
The package will be available, on the day that the HSC results are released, to those schools who have paid for the subscription.
Schools that do not want to receive RAP for 2016 can ignore the invoice or advise us by email at publicationsales@bostes.nsw.edu.au.