Recording extracurricular achievement
Recording extracurricular achievement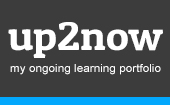 up2now – my ongoing learning portfolio
BOSTES recognises that many employers and places of further education are interested in more than academic results and offers an online service as an adjunct to the RoSA to help secondary students bring together evidence of a range of extracurricular activities.
The up2now – my ongoing learning portfolio website allows secondary students to record, organise and share evidence of their extracurricular activities, such as first-aid qualifications or volunteer work.
Using up2now provides students with the opportunity to develop skills in describing, organising and presenting their broader learning, community service and volunteering involvement, and other results, awards and achievements. Students can use up2now to share this information with prospective employers or use it to access other education or training pathways.
For schools, up2now is a useful tool for Careers Advisors working with students intending to leave school prior to the HSC. The site can also be a teaching resource in curriculum areas with a vocational focus such as Work Education CEC in Year 10 and Work Studies CEC in Year 11.
Participate in up2now 2016
Schools are now invited to register for access to the BOSTES up2now website.
Interested schools can register using the link below:
http://up2now2016.eventbrite.com.au
Registrations remain open throughout 2016. Once registered, you will be provided with further details about how to enrol your students.
For further information, contact:
Diana Low
Website Development Officer
(02) 9367 8286
or by email to 
diana.low@bostes.nsw.edu.au
.